Loki, Prince of Asgard
Loki is wearing the Avengers 'casual' costume, when he's not busy being a helmeted badass. This took me about 3 weeks to finish from the modification of the Volks SD17 Alain doll base, to painting the face to look like Tom, then making all the costume bits. I custom made the eyes and cut and styled the wig, and of course all the costume pieces, except for the boots. The costume is pretty accurate to the movie and is made of pants, undershirt, tunic and coat. The interlocking pieces on the sleeves and the front of the tunic were the most difficult, along with the 'cut' of the coat.
Due to Loki's Avengers outfit being worn out, I decided to make him his Stuttgart suit for a little change, while I figure out a durable fabric to make more Asgardian clothing out of. This took me a week or so to make, and I think it turned out well. I don't like making normal clothes. >< His coat is real wool, properly lined, and he has buttonholes on his shirt and jacket, and also real pockets.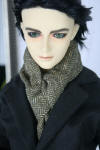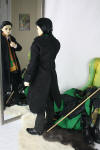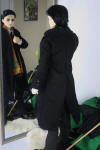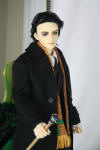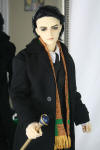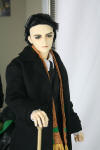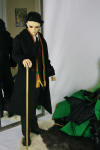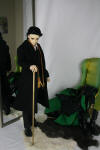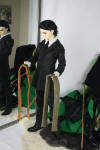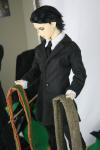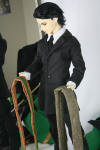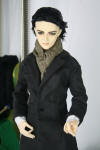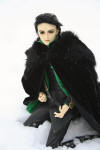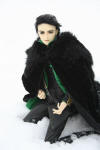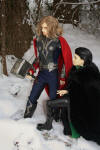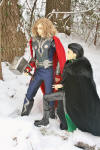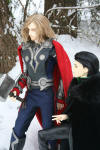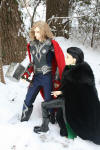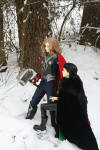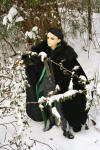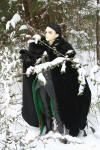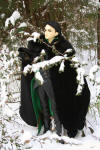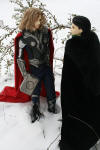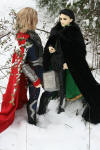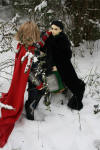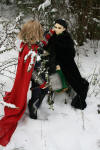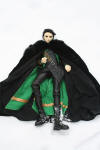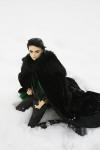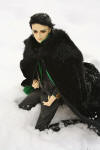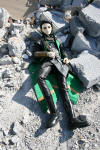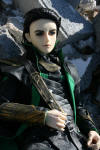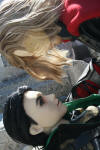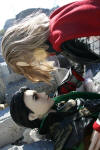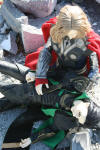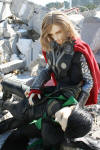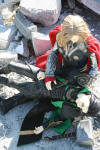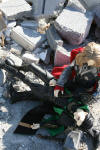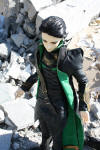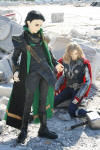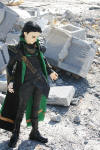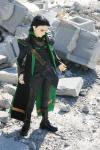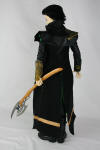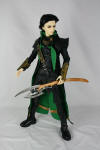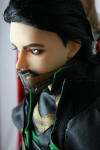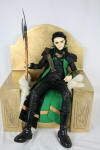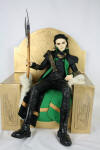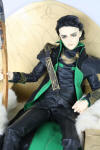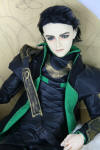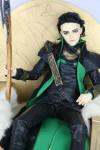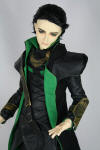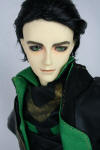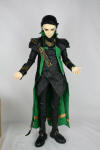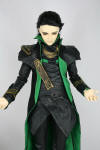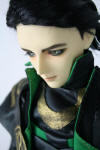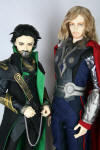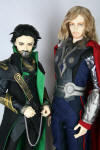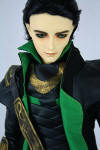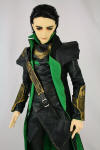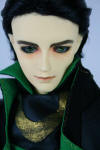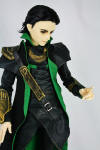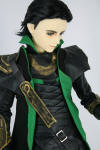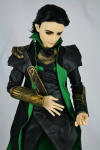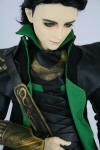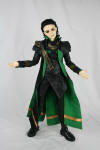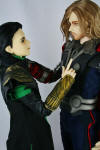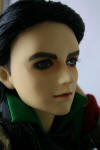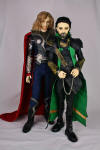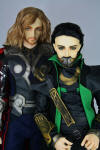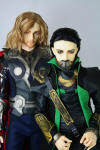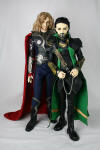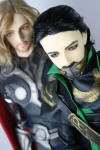 Loki gets his muzzle!